Plus a complimentary Board Ready CV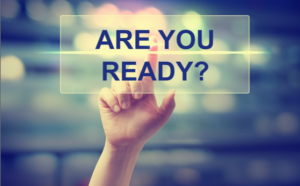 Do you know what you are likely to be asked in a Board interview? No?
Do you know what the four things are that boards look for in new board members and therefore how you should how to respond the question 'Why should we appoint you to this board?' No?
In the same way A board CV differs from an executive CV a board interview also differs dramatically from an executive interview. With even just one session, and by following a couple of simple rules, you will dramatically improve your interview technique and project more confidence at interview.
Each interview is focused on the sorts of questions you are likely to encounter at a board interview and is followed by real and honest feedback – feedback you are unlikely to get from anyone else and feedback you should have prior to attending any interview. The service also includes the provision of a complimentary Board Ready CV.
All Board interviews are conducted by David Schwarz, an experienced non-executive recruiter who has interviewed over one thousand non-executives. You get an hour long mock interview with David Schwarz asking real board questions in a real interview environment followed by an hours' honest feedback with additional hints and tips on how to answer difficult questions and how to position yourself for a successful outcome.
---