Perhaps the most often question I am asked is "how long it will take for me to be appointed to a board?"
It's always difficult to provide a hard and fast answer to this question as there are many variables at play and everyone's journey will differ. However, as a general rule – should you put your mind to it and follow the advice I provide – you should expect an appointment (or 2) within a 12 month period – if not considerably sooner. One of our members recently proudly told me that, after just 6 months of searching, having his Board CV created, his LinkedIn profile updated and doing the online Board Search Course, he found his first Non-Executive Directorship – the Chair of a prestigious Arts organisation. Which goes to show that 'the harder you work the luckier you get'.Still, for many searching for a board appointment, perhaps the most difficult thing to do is to maintain the enthusiasm for the journey ahead. It is easy to become disgruntled but perseverance is key.
My Journey to a Board Appointment
I had just moved after a successful Executive Search career overseas; I had only minor board experience and few relevant connections. I have long recognised the benefits of board appointments and wanted to contribute, so it was my desire to find a new board appointment. I was able to do this within just 3 months of making the decision to do so. What counted in my favour was that I was clear about 3 things:
the sort of organisation that would value what I offered,
my skills and being able to articulate my offering
the industry that I wanted to work in.
Being clear about these factors at the onset of my board search, and having a little luck, made my board journey a relatively short one. Likewise, in order for you to have a successful and quick board appointment journey, you too should consider these 3 elements.
1. The sort of organisation
Essentially here it is about thinking through what your aspirations are but being equally clear of which organisation will, in reality, appoint you. Think about the scope and scale of your experience, to date – if you have worked for fairly small organisations, then aspiring to sit on a major board might be a misalignment. Equally, think about how much executive experience you have – if you have limited experience working with senior people or boards then this will also affect the sort of organisation that might appoint you to their board.
Finally, consider where your networks and connections lie – and more importantly, which sort of organisation is going to value them. Here pay particular attention to the organisations you have worked with in the past, their competitors or stakeholders, as this list can offer numerous opportunities for a hungry board candidate.
To put it more bluntly, if your aspiration is to sit on the board of BHP but you have neither the board or resource experience to warrant this appointment then your aspirations are out of balance with the realities of your appointment. As such a successful appointment will be a long way off.
2. My skills and being able to articulate my offering
Here think about what your core 'board' skills are. These will be similar to your executive experience but will need to be articulated differently. Remember that every board has a matrix of skills that they are looking to maintain. To be appointed you need to know that your skills are valuable and required. For example, there is perhaps no room on board for another marketing expert and knowing this early is important.
Of course, don't just think about your executive skills. Consider also the experience you have gained across different sectors or industries. In essence, you must be able to articulate your experience to date and the skills you have gained in such a way that not only are they relevant to the board but also separate you from your competitors.
In essence, you need to be able to articulate why your skills and experience are valuable at BOARD LEVEL – a different conversation as to why they are valuable in your executive role.
3. The industry you want to work in
Finally, you should consider which sector or industry you want a board appointment in and where you are likely to get the most traction. If you have worked in the not for profit space all your life but have an aspiration to sit on a commercial retail board, you need to spend lots of time understanding what value you would offer to that industry – beyond just thinking that you can contribute. Aligning your aspirations with the realities is important, though sometimes painful, process. Fortunately one can swiftly move from 'unappointable' to 'appointed'.
By keeping this in mind and applying it when you start your journey to a board appointment, you should well be able to 'dare them not to appoint you'."
Increasing your Odds of Being Appointed
The glib answer to how long it will take is simply 'the harder you work the luckier you will get' – as I said perseverance is key. But just working hard is often not enough.
If maintaining your passion for the journey ahead is an issue for you to consider becoming an EXECUTIVE member. This package includes the Board Search Course. Developed over 5 years at the cost of many thousands of dollars it is the BEST course in the world on how to gain a board appointment and includes personal monthly coaching from me.
It would be great to have you on board. As a member of Board Direction I can hold you to account to your board aspirations and ensure that when board roles do present themselves to you, you can dare them not to appoint you. What we do really works really works.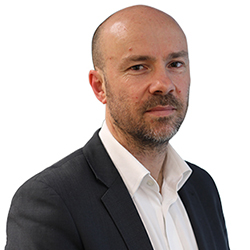 David Schwarz is CEO & Founder of Board Direction – Australia's leading board advertising and non-executive career support firm. He has over a decade of experience of putting people on boards as an international headhunter and a non-executive recruiter and has interviewed over one thousand non-executives and placed hundreds into some of the most significant public, private and NFP roles in the world
Share this article on your favourite platform!