Board Direction, on behalf of the Connect Child and Family Services, is seeking to appoint a Chair (paid) to bring independent thinking and leadership to the board.

ABOUT CONNECT CHILD AND FAMILY SERVICES
Over the past ten years, Connect Child and Family Services (Connect) has grown from a small disability provider to multifaceted service organisation delivering a range of services to over 1,200 families and 1,600 children in Sydney's Nepean, Hawkesbury, Blue Mountains, and Lithgow regions.
Over that time, Connect has continued to build on its programs through Nepean and Western Sydney Transition to School, Disability support, Early Childhood Education, Community Based Child and Family support, Play Therapy, and the addition of Little Possums Aboriginal play therapy and mentor program in Western Sydney.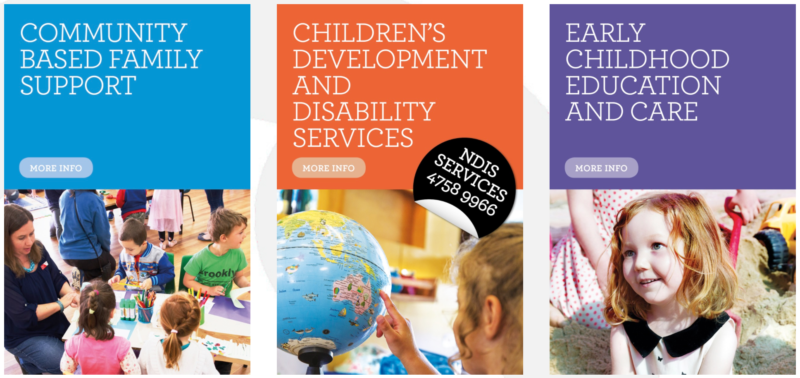 The organisation, with its head office in Hazelbrook NSW, now has an operating budget of $6,000,000 and employs up to 100 staff.
The board and organisation have worked on significant goals around capability, reputation and service delivery whereby the organisation and many of its services are considered by supporters and funders (such as NDIS and DCJ) as a best practice organisation. A recent comment from NDIS was that "Connect is one of the leaders in early childhood intervention in the mainstream space and I refer to your model when describing high quality service provision often."
ABOUT THE OPPORTUNITY
Following the recent appointment of a new CEO and the support of a quality executive team, Company Secretary and skills based board with deep industry connections, knowledge and passion this is a terrific opportunity to build on the considerable success Connect has already achieved. 
ABOUT THE ROLE 
The role of the Chair of Connect Child and Family Services Ltd is focused on setting an overall agenda for the Board which is focused on ensuring the long term sustainability and viability of the organisation.  The Chair ensures that the Board:  sets the strategy for the organisation, evaluates the performance of the organisation, and ensures legal, governance, risk and other frameworks are in place and actively monitored.
The Chair is required to promote and oversee corporate governance within the Board and the Company which includes (but is not limited to):
Maintaining a proper process to ensure compliance with Board policy on matters reserved to the Board for consideration.

Providing leadership to the board and encouraging active engagement by all members

Working with CEO to ensure the board and organisation are working towards agreed outcomes
For more information about Connect and the role visit: https://www.connectcfs.org.au/ or download the following document:
PERSON SPECIFICATION
The successful candidate will be able to evidence their success against each of the following essential criteria:
Governance:

Prior Non-Executive Chair or Vice-Chair experience. (Preference also be given to those who have completed some governance training – AICD or GIA)

Skills

: Evidence of having used your governance knowledge and experience to drive improvements at board and executive level. (Preference will be given to those who are able to demonstrate having done this in a voluntary board capacity.)

Networks & Connections:

Proven leverageable professional connections in Greater Western Sydney or the Blue Mountains region. (Preference given to those who have connections with Local Government or Chambers of Commerce)

Passion:

 A proven passion for the work of Connect in children's services or more broadly the delivery of human services and the for-purpose sector.

Cultural Fit:

Demonstrable evidence of being a strategic thinker and being able to lead a board of a not for profit organisation. (Preference given to those who can evidence working with organisations of a similar nature.)

Location: 

The successful candidate will be NSW-based. (Strong preference will be given to those living in Greater Western Sydney or the Blue Mountains or those who are able to demonstrate their connectedness to these regions.)
Board Meetings: 
6 x Board Meetings Annually + 4 x Committee Meetings = 10 meetings a year (plus extraordinary meetings as required).

Board meetings are traditionally held in Hazelbrook – though are currently held online. 

There is a strong preference for the majority of board meetings to be held in person in the future and the appointed Chair should be prepared to attend board meetings in person once face-to-face meetings are scheduled.

 
Remuneration: ~$10,000
TIMINGS (as a guide)
Applications close: Monday 25th October 2021 (late applications may be accepted)

Applications reviewed and recommendations made to the board: w/c 1st November

Recommendations reviewed by the board: Early November

Interviews conducted by Connect: Early-Mid November (Interviews will be held the evening).

Appointment made: Late November.
TO APPLY
You MUST complete and submit the form below and attach your Board CV prior to Monday 25th October 2021. 
Applications of this position have now closed! Late applications MAY be accepted. Email ua.mo1657003872c.noi1657003872tceri1657003872ddrao1657003872b@tca1657003872tnoc1657003872 for further infomation.