Board Direction, on behalf of Clinic to Cloud is seeking to appoint a Chairperson and Non-Executive Directors with significant board and technology experience to this medical software company.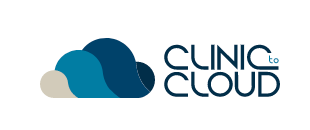 ABOUT CLINIC TO CLOUD
Clinic to Cloud today connects over 4,500+ healthcare professionals with patients to drive improved health outcomes.
Specifically, their passion is helping today's in-demand health professionals deliver better patient care through their technology. They have designed a clinical and practice management system that is, cloud native, easy to use, mobile-enabled, with a patient portal.
As an all-in-one clinical and practice management platform, Clinic to Cloud offers a powerful new 'connected care ecosystem' to optimise practice operations, improve financial performance, and deliver better patient experiences.
Thousands of healthcare professionals around Australia rely on Clinic to Cloud to become more efficient, patient-centric, and empowered through the power of connected care.
They are an established scaleup organisation and a trusted leader in cloud health solutions who already provide services to organisations like: Ramsay, Virtus Health, Royal Australian Flying Doctors and hundreds of others.
For more information about Clinic to Cloud visit: www.clinictocloud.com 
About the roles
Enjoying 40% YoY growth and an opportunity to access the 80% of the healthcare market that is yet to adopt a digital health, Clinic to Cloud is in a prime position to leverage their deep industry knowledge provided by their CEO and Clinical board members to achieve their IPO aspirations.
As a result, Clinic to Cloud now seek a Chair and up to two (2) Non-Executive Directors (NEDs) to help them do that. 
Chair and Non-Executive Director Selection Criteria
The successful candidate must be able to evidence having:
Governance: Significant NED experience or board-level executive roles – the latter in ASX companies. 
Skills & Experience: (Chair) A technology background – particularly a demonstrable understanding of SaaS businesses (Preference given to those who have held these roles in ASX businesses) OR
(NEDs) M&A/IPO; Legal; Financial or Marketing experience. (Preference given to those who can demonstrate having used this experience successfully in businesses of similar scope and scale)
Connections: Proven leverageable networks. (Preference given to those who can articulate how they can be leveraged specifically)
Passion: Working with high-growth startup/scale-up businesses. (Preference will be given to those who can also demonstrate a passion for Healthcare)
Fit: Provided mentoring and guidance to businesses of similar scope and scale.
This is a unique opportunity to join the board of a pre-IPO company with the potential to do good at a mass-scale and one that has experienced genuine growth and who enjoys a strong reputation with its clients.
Location: The Chair must be located in NSW and within easy reach of Sydney. The NEDs can be located anywhere in Australia.
Board Meetings: Monthly. Board meetings are currently held online. The Chair is expected to have regular face to face contact.
Remuneration: These are paid roles:  Chair ~$60k, NEDs ~$40k
TIMINGS (as a guide)
Applications close:  8th November (late applications may be accepted);

Applications reviewed: Mid November;

Candidates informed of the outcome of application: Mid November;

Chair & NED Interviews: Late November;

Offer made to Chair – Early December;

Offer made to NEDs – Mid December.
TO APPLY.
You MUST complete and submit the form below and attach your Board CV prior to 8th November 2021
This role has closed. Late applications may be accepted. Email ua.mo1656872735c.noi1656872735tceri1656872735ddrao1656872735b@tca1656872735tnoc1656872735.