Board Direction, on behalf of Blue Haven, is seeking to appoint five (5) independent Board Members to their new Advisory Board.

About Blue Haven
Blue Haven has been providing aged care services since 1979 in the Illawarra/Shoalhaven and recently built a 134 bed aged care facility and operates a retirement village of 260 making it the largest Local Government provider of Aged Care services in NSW.
Specifically, they provide the following diverse services: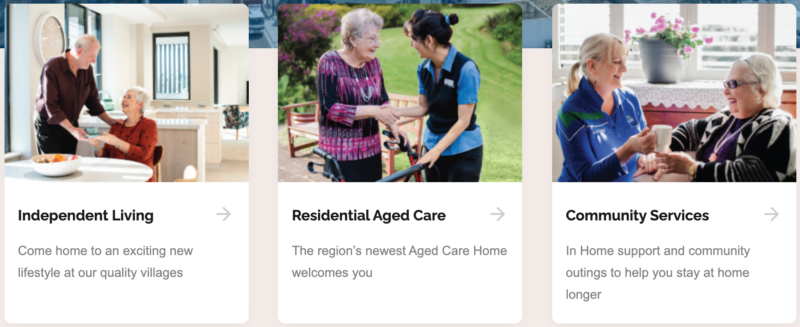 For more information visit: bluehavenillawarra.com.au
Role Description
Whilst Kiama Council owns and operates Blue Haven responsibility for its governance has recently been delegated to this newly established Advisory Board.
As such, this will be a brand new board made up of 5 x Independent Advisory Board Members and 2 x Councillors. Supported by the resources provided by Kiama Council, together the primary role of the Advisory Board is to provide: strong governance; and grow the community programs offered.
It is expected that one of the successful candidates will be appointed as Chair and attendance at the Audit and Risk Committee and the Care Governance Committee is also required.
Person Specification
These opportunities offer the chance to join a fresh board of an organisation passionate about making a difference and that has the full support and resources of a Council committed to seeing Blue Haven continue to grow and deliver services to its community.
In determining the composition of the Blue Haven Advisory Board we seek applications from individuals with the following experience or expertise:
Governance: Prior Non-Executive Director (NED)  experience on the board or governing body of an organisation that provides services similar to those provided by Blue Haven.
Skills: (At least one of the below)

Clinical Care Experience:  (a) experience working in the delivery of aged care or  (b) registered as a health practitioner (at least one member of the Blue Haven Advisory Board must have this experience).
Finance & Audit: board-level finance, accounting or audit experience
Legal:  board-level legal experience.
Governance: board-level governance experience.
Aged Care: board-level experience as an executive or experience sitting on the board of an aged care provider.
(In all cases, preference will be given to candidates who can evidence how their experience will add value at board level, and who have experience working with businesses of (at least) a similar scope and scale to that of Blue Haven)
3. Passion:  Demonstrable senior experience working with or in organisations in the health care/disability/home care/retirement living sectors.
4. Fit: Demonstrable experience having, or proven ability to, successfully work with Local Government or operate in highly regulated environments.
Location & Remuneration & Timings
Board Meetings: are envisaged to be held 6-10 times a year. In-person attendance is not currently a prerequisite, however, this is likely to change over the coming 12 months with an expectation of face to face board meetings taking place in the future in Kiama.
Candidate Location: The successful candidate can be located anywhere – though all travel costs of attending board meetings in the future must be covered by the Advisory Board Member.
Remuneration: This is a paid role. Advisory Board Members will receive remunerations commensurate with other Local Government appointments. The Advisory Board Chair will be remunerated higher than the Advisory Board Members.
Timings (as a guide)
Applications close: Monday 30th August (late applications may be accepted)
Successful/unsuccessful candidates advised – Mid-August.
Short-listed candidate interviews conducted – Late August/ Early September (in Kiama or via Zoom).
Final Panel Interviews – September (in Kiama or via Zoom).
TO APPLY
You MUST complete and submit the form below and attach your Board CV prior to Monday 30th August 2021. For questions or to arrange a confidential discussion please email ua.mo1657000939c.noi1657000939tceri1657000939ddrao1657000939b@tca1657000939tnoc1657000939.
APPLY USING THE FORM BELOW
Applications of this position have now closed! Late applications MAY be accepted. Email ua.mo1657000939c.noi1657000939tceri1657000939ddrao1657000939b@tca1657000939tnoc1657000939 for further infomation.