Board Direction, on behalf of BaptistCare, is seeking to appoint two (2) new Non-Executive Directors to their professional and passionate Board.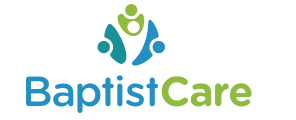 About BaptistCare NSW & ACT
BaptistCare is a leading not-for-profit Christian based care organisation that has been serving the aged and people living with disadvantage for 75 years. From humble beginnings in 1944, they have grown into one of the nation's most respected care providers, with over 4,400 employees and volunteers and help over 17,500 people live well across 75 locations in NSW and the ACT. Of these people, 8,755 are Home Care clients (aged care at home); 6,210 are Community Services clients (counselling, food security etc); 1,705 are in Residential Aged Care; 688 over-55s in Retirement Living; and 367 are Community Housing tenants.
Specifically, they provide the following diverse services:

For more information visit: baptistcare.org.au/about-baptistcare
Why consider joining the board?
BaptistCare has a terrific reputation. They are arguably the leaders in their field and offer the successful candidates an opportunity to leave a lasting legacy in the lives of thousands of Australia's most vulnerable. The successful candidates will also be joining a quality board at a point in time when enormous change can be effected within the sector. Further, BaptistCare has a big vision supported by a number of really exciting programs currently being delivered to ensure they achieve it. Of particular note is the substantial property development pipeline that includes several large mixed-used placed-based precincts that the board is intimately involved in.
Role Description
The board is currently tenured by eight experienced Non-Executive Directors (NEDs) each of which sits on at least one of the following sub-committees: Audit & Risk; Property; People & Culture; Care & Clinical Governance; and Governance and Nominations. It is expected that the successful candidates will also sit on at least one of these sub-committees.
Regular board governance and performance reviews are performed and have identified the need to strengthen the board in the two following areas:
Senior aged care experience to complement the excellent clinical governance experience already on the board; and
Senior experience in counselling, family services, and relationship support programs – including domestic violence programs.
Person Specification
BaptistCare seeks applications from individuals with the following experience or expertise:
Governance: Ideally prior Non-Executive Director (NED) or at least senior board-level executive experience working with or on the board of an organisation that provides services similar to those provided by BaptistCare.
Skills & Experience: BaptistCare are only seeking applications from candidates with one of the following skills and experience: Senior aged care experience to complement the excellent clinical governance experience already on the board; OR Senior experience in counselling, family services, and relationship support programs – including domestic violence programs.
Networks & Relationships: Demonstrable experience working in highly regulated environments and having engaged with Government Departments or Agencies pertinent to BaptistCare.
Passion: A proven passion for wanting to serve on the Board of BaptistCare on the board of organisations operating in the health care/disability/home care/retirement living sectors.
Fit: preference will be given to candidates who can evidence how their experience will add value at board level, and who have experience working with businesses of (at least) a similar scope and scale to that of BaptistCare.
Diversity: BaptistCare is a strong believer in diversity and seeks applications, from individuals, particularly women, who represent the people they seek to serve. However, to be successful you must be a practising Christian and a member of a Baptist Church that is also a Member of the NSW & ACT Baptist Association.
Location & Remuneration & Timings
Board Meetings: The board meets every 2nd month and the sub-committees meet every alternative month. Whilst the head office is located in Norwest (NSW) board meetings are currently attended remotely. When held in person they are often at operational sites across NSW, ACT, or in Sydney CBD.
Time Commitment: Typically board members spend 2 (flexible) days a month on board matters.
Candidate Location: The successful candidate is most likely to be located in NSW or ACT.
Remuneration: This is a voluntary/Expenses only role – though payment of NEDs is currently being seriously considered. All board meeting-related travel and accommodation costs are covered. Further, all NEDs are entitled to receive any governance training costs paid for and can also access a dedicated learning and development fund.
Timings (as a guide)
Applications close – Monday 13th September (late applications may be accepted).
Successful/Unsuccessful – Candidates advised mid to late September.
Interviews – Conducted September.
Decision made – End of October.
Appointments – Confirmed at the AGM in November.
TO APPLY
You MUST complete and submit the form below and attach your Board CV prior to Monday 13th September 2021. For questions or to arrange a confidential discussion please email ua.mo1656872401c.noi1656872401tceri1656872401ddrao1656872401b@tca1656872401tnoc1656872401.
APPLY USING THE FORM BELOW
Applications of this position have now closed! Late applications MAY be accepted. Email ua.mo1656872401c.noi1656872401tceri1656872401ddrao1656872401b@tca1656872401tnoc1656872401 for further infomation.