Board Direction, on behalf of the AUSTRALIAN SUICIDE PREVENTION FOUNDATION is seeking up to three (3) Non-Executive Directors and a Chair.
ABOUT AUSTRALIAN SUICIDE PREVENTION FOUNDATION (ASPF)
The Australian Suicide Prevention Foundation is a nationwide, non-government, privately funded organisation focussed on providing an outlet for those considering suicide and their friends and relatives affected by such an event. For over 20 years they have provided Australia-wide suicide prevention to isolated areas and isolated people. Their basic message is "you would never advise a friend to die; tell yourself what you'd tell a friend". The Foundation has a number of information web sites which have been developed to provide a further means of assisting people address their issues and providing support:
Background & Services: For over twenty years ASPF has run a nationwide dial in recorded telephone message service providing a 12 minute recorded information service aimed at giving comfort, direction, an opportunity to reflect and an alternative to the person making the call. In addition, they have created several web sites with similar messages for the individual and their linked community. Their phone service historically attracted some 5,000 calls per year and the website has more than 700,000 hits per year and growing; disturbing numbers and clearly providing a service.
The ASPF provide invaluable behind the scenes support for hundreds of people each year. Importantly, the service they provide operates 24hrs a day (where other services might finish at 11pm). As such this essential service offers support to a large number of people – in particular men who won't tell others how they are feeling and who need access to a completely anonymous service that provides reasons not to commit suicide. More information about the ASPF can be found here.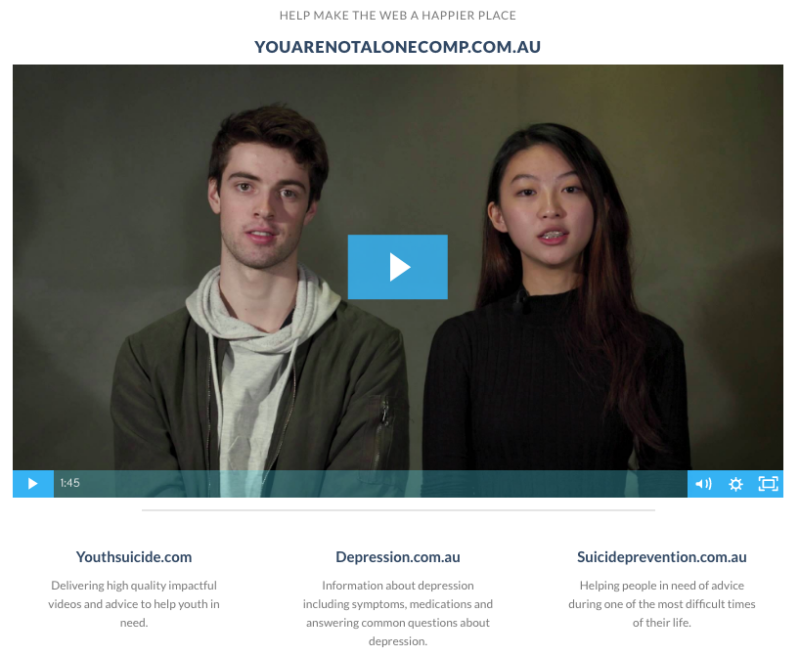 ABOUT THE ROLES
The Opportunity & Person Specification: Due to the recent retirement of the Chair and a Non Executive Director 2-3 Non Executive Directors (NEDs) plus 1 x  Chair are sought to complement the skills and experience of the existing board. As such, the successful NED candidates must bring complementary skills (as set out below) to drive and guide the success of the business.  Specifically, they must be able to provide evidence of success in the following core criteria.
Governance: Prior NED/Governance experience is not essential for the NEDs. However, the Chair must be able to demonstrable board level governance experience in a business of similar scope and scale.
Skills & Experience:  The successful candidates will be able to provide evidence of one (or more) of the following:

Communications/Marketing – particularly social media.
Strategy – proven ability to develop strategy and drive strategic development.
Fundraising – an ability to develop and implement new campaigns and leverage existing relationships and develop new relationships that will lead to new fundraising opportunities.

Networks & Connections: Evidence of relevant and leverageable networks/relationships including: Government (Federal & State), Fundraising sources, Education sector linkages – especially secondary and tertiary.
Passion: A genuine and proven passion for the work of the ASPF and/or suicide prevention and the not for profit sector.
Cultural Fit: A proven ability to work collaboratively and effectively in a small not for profit organisation.
Location: The ASPF are based in Melbourne – though operate nationally. As such, board meetings are held in Melbourne and it is expected that the Chair will reside in Victoria. Other NEDs may reside elsewhere though all costs to attend board meetings will be met by the individual.
Time Commitment: The Board has traditionally met twice a year face-to-face and other times via email. The frequency of board meetings will likely increase in the future. In person and Skype attendance is acceptable. Applications are open to national candidates but preference will be given to those on the East Coast (ideally Melbourne) or significant East Coast connections. You should be able to attend the majority of board meetings in person.
Remuneration: This is a voluntary opportunity.
THE APPLICATION
You MUST complete and submit the form below and attach your Board CV prior to the Monday 29th July 2019 . There is a STRICT 1500 CHARACTER limit for each section.
To avoid disappointment we strongly suggest that, prior to completing the form below, you save your responses to each criteria in a Word document and then paste them directly into the relevant sections below.
Upon submitting your form you will receive an automatic notification of receipt at the bottom of this page and by email. If you do not receive this within 24hrs you should assume your application was not successfully processed (usually this is because the CHARACTER limit has been breached). Either please try again or email  contact@boarddirection.com.au.