Board Direction, on behalf of Amicus Group, is seeking to appoint four (4) Non-Executive Directors with a broad range of skills and experience to this Community Services organisation with a global reputation who provide contemporary services that have a positive impact on people's lives.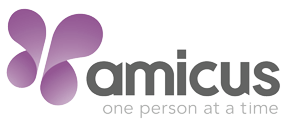 ABOUT AMICUS COMMUNITY SERVICES
Amicus Community Services is a regional Victoria NDIS provider – with the Head Office in Bendigo. They work with one person at a time, providing the following support to people with a disability of all ages and vulnerable children to dream big and to live a good life.
Starting over 30 years ago by merging two grassroots organisations into one, they now have a turnover of $15 million and have experienced double-digit growth consistently for the past 5 years (doubling and doubling again in the past two years). 

The future looks bright. They have a bold vision in place. They have revamped their strategic plan and have aspirations to double their turnover in tandem with expanding (geographically) their service offerings. Why an appetite for growth? There are of course economies of scale to be gained but primarily because they know that the organisation makes a genuine difference in the lives of vulnerable people – they want to do this more. 
For more information about Amicus Group visit: https://amicus.org.au/ 
About the roles
To ensure Amicus's aspirations become reality they seek to appoint four (4) Non-Executive Directors (NEDs), to replace retiring Directors.
Successful candidates must be prepared to be active board contributors and willing to work together with the highly experienced Chair and CEO who have each been with Amicus for over a decade. Additionally, candidates need to have a genuine passion for the work of Amicus, have the requisite skills to contribute to the existing skills of NEDs, and are consultative, open, and believe in the vision, mission and values of the organisation.
This is an amazing opportunity to join the board of a state of art community services organisation – one that has been visited in person, or sought advice from the CEO, by representatives of similar organisations from across the globe.
The appointment of four (4) NEDs will result in a board of 9. Board Members will also be expected to sit on one of three sub-committees: Finance, Governance or Audit and Risk.
PERSON SPECIFICATION
The successful candidates must be able to provide evidence of success against each of the following essential criteria:
Governance:

  Board level experience of an organisation of at least a similar scope and scale. (Preference will be given to those who can evidence existing or prior Non-Executive Director (NED) experience).

Skills & Experience:

 Evidence of considerable experience in one of the following fields:

Legal, 

Marketing, 

Clinical governance (Mental Health, Disability, Social Services),

Finance, or

HR/OH&S.
(Preference will be given to those who can evidence how their skills and experience have been/are valuable at board level)
3. Networks and relationships: Ideally, a demonstrable connection with communities in Regional Victoria or surrounding areas. (Preference will be given to those who can evidence the value of their connections in the Central Goldfields or with Government  – local, state or federal)
4. Passion: A demonstrable passion for supporting disadvantaged people. (Preference will be given to those who can evidence that this opportunity will do more than just shine up their resume.)
5. Cultural Fit: Evidence that you can contribute effectively and appropriately to the board of a Not for Profit organisation (Preference will be given to those who can demonstrate having worked with an organization of similar scope or scale in an executive, non-executive or personal capacity.)
Location: The successful candidates can live anywhere but will most likely live in Victoria or be able to demonstrate a connection with the region Amicus operates.
Board Meetings: Monthly Board meetings are currently held online. In the future board meetings will be held at the head office in Bendigo. You must be prepared to attend the majority of board meetings in person should face-to-face meetings be scheduled. 
Remuneration: These are paid roles.
NEDs are paid a daily rate of $239 per board meeting and an additional $119 per sub-committee meeting.  Daily rates will also be paid for any training attended. Travel costs and expenses will also be reimbursed. Amicus is committed to NED development and in the past has financially supported the cost of Governance Training.
TIMINGS (as a guide)
Applications close: 29th October (late applications may be accepted);

Applications reviewed by Amicus: Early November;

Candidates informed of the outcome of application: Early-Mid November;

Interviews conducted by Amicus: Early-Mid November;

Offers made – Mid November;

Appointment ratified at AGM: November 29th, 2021
TO APPLY.
You MUST complete and submit the form below and attach your Board CV prior to 29th October 2021.
Late applications may be accepted. Email ua.mo1656871288c.noi1656871288tceri1656871288ddrao1656871288b@tca1656871288tnoc1656871288.